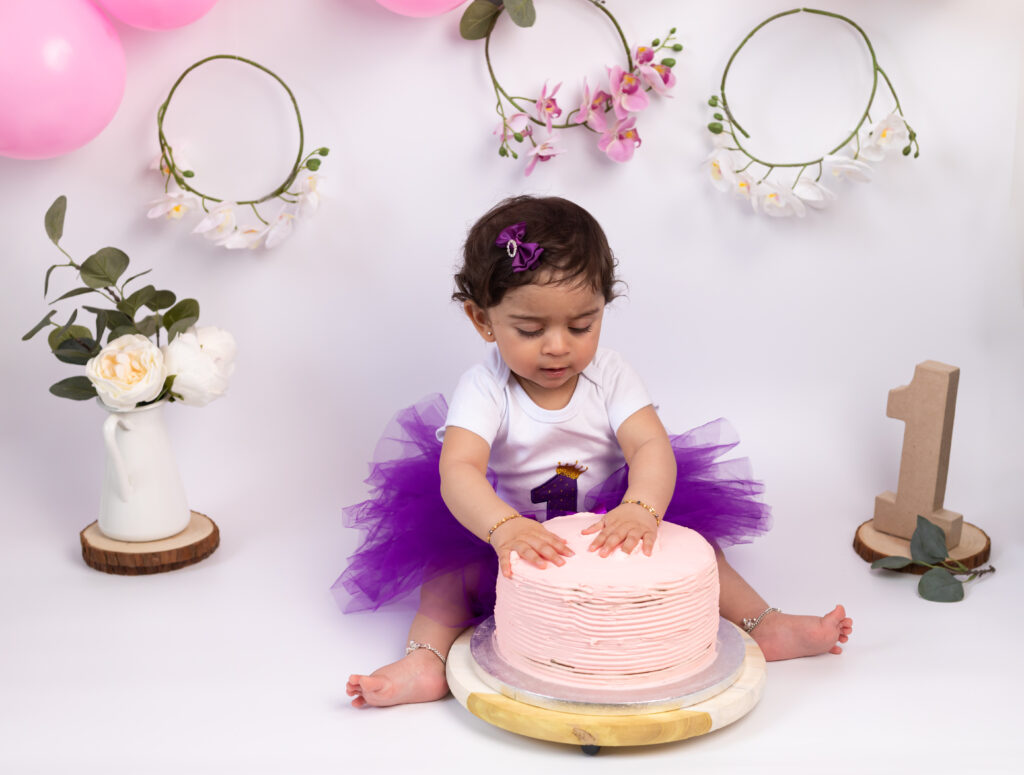 Cake Smash Photoshoots in North West London
Cake Smash photoshoots are an exciting and super fun way to celebrate your baby's first birthday and capture their adorable expressions while enjoying some cake-fun!
You can contact me any time after your baby is 7 months about your Cake Smash photoshoot in London, and I will book a date that is suitable.
Your Cake Smash Photoshoot will take place in my cozy London Studio, in Kingsbury Green, NW9 8UA and takes approximately 1 to 2 hours, because at this age babies have a very short attention span.
How to book?
When you are ready to book your session, you can secure your appointment with me by paying a £49 session fee. The session fee covers your 1 to 2 hours photoshoot, studio props use, decorations, fine art backgrounds, and it does not include any images, printed products or the cake.
The session fee is not refundable, but you can reschedule your photoshoot if something comes up.
During our first call we will discuss dresses and baby clothing available in the studio, the lovely set I will prepare for your session, colour palette and how to order your cake.
The cake
You can choose to pay an additional £30 on top of the session fee (£49) when booking to have the cake included in your session, or you can bring your own cake to the session because you know best what your baby can or can not eat.
Your viewing and ordering appointment
This will take place right after your session, and there you will be able to view your gallery of minimum 25 images (that's right! You won't have to wait weeks for that) and choose what products and packages suit you best.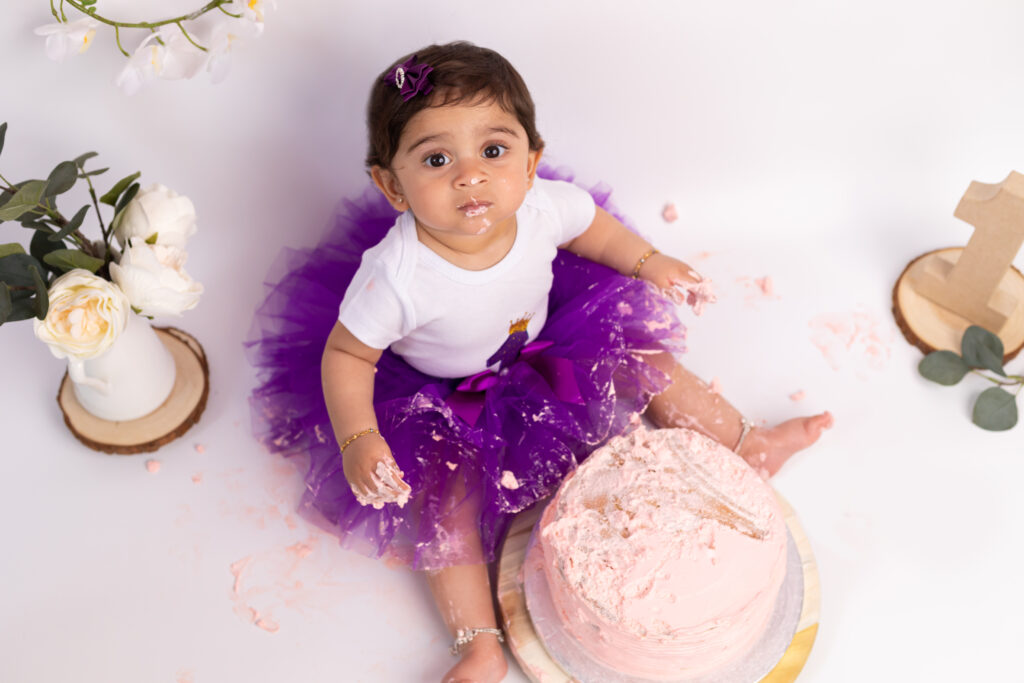 Cake Smash Session Prices & Products
Digital Bundles
16 digitals – £449
12 digitals – £369
8 digitals – £289
4 digitals – £220
All-Inclusive Collections
Diamond Collection £929
All Digital Images – Minimum 25 Images
One Multi-Aperture Frame (large)
One Luxury Folio Box with 10 Prints + USB
Personalised Digital Birthday Card
Platinum Collection £699
All Digital Images – Minimum 25 Images
One Canvas (Small, Medium or Large)
One Luxury Folio Box with 5 Prints
Gold Collection £499
All Digital Images – Minimum 25 Images
One Canvas (Small, Medium or Large)
Ana Comsa Photography – Cake Smash Photoshoot London